Share this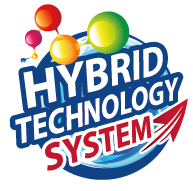 Perlux Colour Laundry Capsules new hybrid technology combines the best features of washing powder and laundry gels. This makes Perlux Laundry capsules exceptionally effective at removing dirt and difficult stains from coloured clothing, whilst retaining their colour and protecting against pilling. This new hybrid laundry technology allows for safe and effective laundry cleaning regardless of the washing temperature!
This innovative Hybrid Technology System gives the follow benefits:
First Class Laundry Washing and stain removal.
Added Protectection for Coloured Clothing Fabrics.
Added water softening agents giving added protection to your washing machine parts against limescale build up.
Easy to use controlled dosing for laundry washing.
Anti-static enhancing properties.
Long lasting pleasant fragrance.
24 Laundry capsules per child safe tub.
Case: 8 child safe tubs of 24 laundry capsules per case (192 pieces in total).