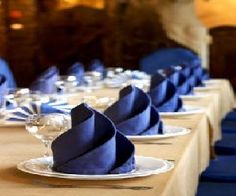 We stock a wide range of Poppies disposable catering. This range includes disposable paper napkins, disposable tableware, bespoke napkins, printed napkins, table covers banquet rolls, placemats, cutlery, Paper Cups, Cling Film, Tin Foil and disposable packaging.
There is a Paper Napkin or Serviette that can be used for every occasion.
Our Paper Napkins, Serviettes, Table Cloths are available in various colours and sizes to suit any catering establishment. These everyday Napkins offer convenience, flexibility and protection to both the user and the table setting you have prepared.
We only stock professional products in our range of disposable catering supplies. Check out our huge range below.
Next day delivery guaranteed nationwide!