Thursday 10th May 2018
Laminate Flooring has grown significantly in popularity in recent years. This is due to the fact that it is easier to install and maintain compared to traditional wooden floors. However, it is important that if you have laminate floors or are considering getting them that you understand how to clean laminate floors. This will increase the life of your floors and their appearance. So, let's jump into the pro tips and advice that we recommend.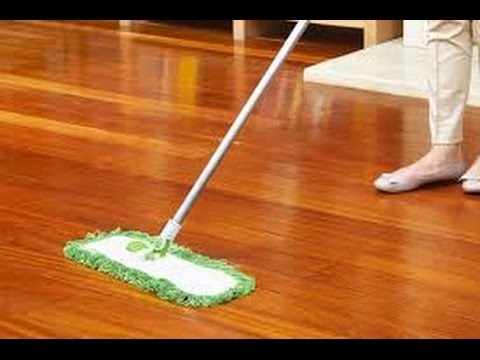 Don't Use a Hard Brush or Traditional Broom
We recommend that you first remove any dirt that may be on the floor with a dry dust mop or a microfiber mop.
Microfiber mops
are particularly good as they glide and pick up dirt effortlessly.
Create Solution
You can create a cleaning solution using warm water and a floor cleaning chemical or alternatively. We recommend using Alkoclean as the solution for the job as it will give the floor a streak free finish along with a pleasant smell. You only need to use a small amount of the solution mixed with water at a ratio of 200:1 to see results. Spray a small amount of this solution onto your microfiber mop until it is damp and begin cleaning.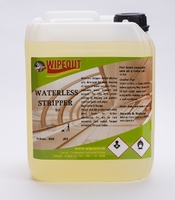 Never Use Water
Try to avoid using water when cleaning your laminate floor and particularly avoid using a string mop as this will leave streaks on the floor and allow water to seep into the cracks which will lead to damage. If water seeps into the floor this can cause them to warp and this is something that you do not want to happen! Be sure that the microfiber cloth that you are using is damp to avoid this.
Go Over the Floor with a Microfiber Cloth
Go over your laminate floor with
your
Microfiber Cloth
. There are so many benefits to using a microfiber cloth. They truly are the future of Cleaning. Check out our blog post on
what microfiber is
and why it is so revolutionary. If the microfiber pad gets too dirty before you have completed your job just rinse it in the sink and reapply it.

Final Tips
Wipe Spills Immediately
If something is to spill on your laminate floor be sure to wipe it up immediately to avoid any staining. Make sure that it is cleaned fully so as to avoid any headaches in the future.
Use a Scraper for Harder Materials
If a hard substance ends up becoming stuck to your laminate floor be sure to use a scraper to remove the material. Whether it is chewing gum or paint this is the best way to remove it without damaging your floor.
Use Protective Pads on Furniture

Be sure to place protective pads on the ends of your furniture. This will avoid any future damage that way occur to the laminate floor if you are to move furniture.



If you found this blog interesting and informative please check out some of our other great blogs.
Share this