Monday 23rd July 2018
What's the best hand cleaner for mechanics?
Surely we should be saying what the best way to protect my skin is! If you are a mechanic, you will already know how difficult it is to get your hands clean from grease and grime. Never mind the fact, you often use Industrial strength Kerosene based hand cleaners that still don't remove all the grease, grime and dirt from your hands, no matter how much you scrub. This
age-old
problem of what to use will never be solved by washing hands alone. Basic hand cleaners, whether they are citrus based, pumice based, pastes, gels with or without solvents, all require some type of scrubbing often leaving hands chapped and sore; harsh chemicals that might remove the grease and grime, strips the hands of all its natural oils again leaving your hands skin dry and damaged. Some will even leave a chemical residue as they are not free rinsing leading to the body ingesting unwanted chemicals
Lucky for you, we at Wipeout care a bit more than most when it comes to Hand Care for Mechanics. This is why we developed our 3 stage cleaning programme for mechanics and their hands.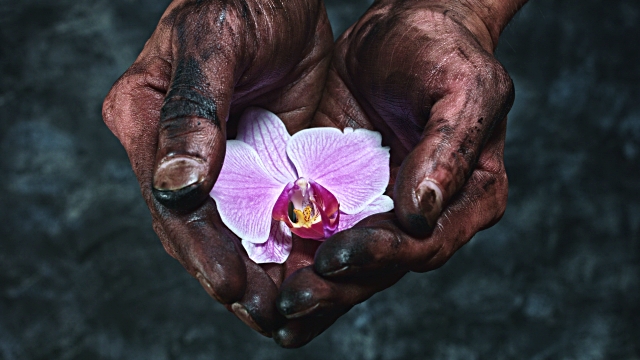 "It wasn't till I took Wipeouts advice that I found any improvement in my hands. For years my wife used to give out about my rough and dirty hands. There were always bits of

engrained

oil in the pores of my skin and always a smell some sort of chemical smell. But since

of

I have been using their 3 step system over the past 3 months the improvement has been nothing short of miraculous."




Larry Kavanagh
So let us take you through our 3 step guide:

Although we all believe certain hand cleaners are better than others, there is no point creating work by not doing the basics right. For this reason, a good barrier cream should be applied to clean dry hands before working. This not only offers protection to the skin but allows it to breathe unlike using latex or vinyl gloves some of which people can be allergic to. These gloves also add to more plastic waste being pumped into the environment. More importantly, by using a barrier cream, we prevent harmful substances penetrating the skin. We also have added Aloe Vera Extract and Jojoba Oil to actively nourish and replenish your skins natural oils.
2. Hand Cleaner Orange (Cleaning):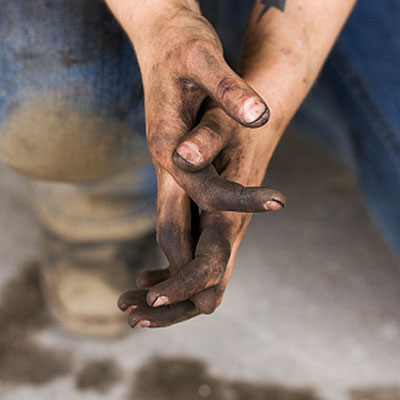 Although we have used barrier cream for protection and to stop build-up of tar, grease and oil, hands will still need to be cleaned. With this in mind, we have developed a concentrated medium foaming industrial hand cleaner that is effective for the removal of heavy soiling irrespective if you have or have not applied barrier cream. Again to help replenish the skins natural oils we have put in added Aloe Vera extract and Jojoba oils. You have to remember it takes several months to repair skin damage done from years of neglectful skincare regimes
3. Hand Care Lotion (After-Care, Moisturiser, Conditioner):
Now that we have clean fresh hands and no engrained dirt built in we have to consider the use of an after care solution. This is very much the final stage of a quality hand care regime. The reconditioning and moisturising of the skin is often overlooked. We need to rehydrate the skin from the damages done from hard work and the elements. This frequent use will stimulate the natural recovery of the skin, leaving smooth and supple.
This solution has proven very successful over the years and in our opinion is the reason it should be considered as your first choice when it comes to selecting a good hand care regime.

Share this