Thursday 10th May 2018
"RECYCLING" Do You Care?
Waste Management
From the moment we start to produce waste up until the time it is collected by a licensed waste operator we have a duty of care in our waste management.
A good Waste management system should include the following:
Waste Prevention
Recycling
Correct storage of waste
Classification of waste
Re-Use Where Possible
Recovery
Disposal
Ensure your waste is moved legally that the operator is licensed and compliant
According to the EPA in Ireland "53 per cent of municipal waste was landfilled in 2011" Down 80% on 2001.
By implementing the above procedures into your waste management system you will get an environmentally sustainable and compliant recovery system for your waste.
The problem with not incorporating procedures into your waste management is you run the risk of illegal or non compliance in waste management this can lead to some very strict penalties.
Waste Crimes
A lack of compliance with regards to waste regulation and local municipal charges has contributed strongly to the substantial growth in waste crime.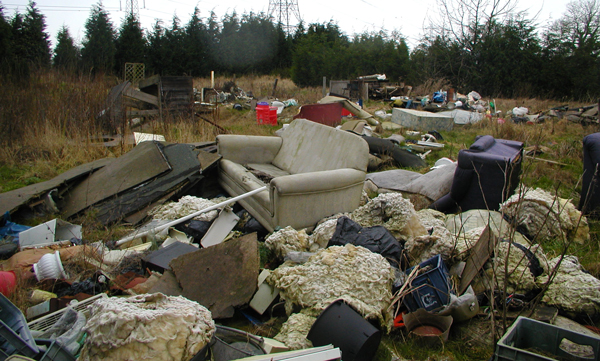 Waste crime usually falls under the following:
Tax and Payment avoidance
Endangerment to the public and the environment
Non Licensed transporting of waste
Non licensed illegal waste tips
Fly Tipping
Fly Tipping in particular is becoming a real problem. Last year (2015) The EPA received 1600 complaints from the public, the majority involving Fly Tipping. Of these 57% involved dumping less than 20 bags of rubbish 9% involved 20 bags or more and 10% the EPA described as "bits of litter"
Louth County Council expects to deal with over 1,900 fly tipping and littering cases this year and anticipates pursuing 80 plus cases through the courts. At a cost of €250,000 to Louth County council
This is a only barely touching the cost involved nationwide, especially when we look at the bigger Municipals of Dublin and Cork never mind the damage to the our beautiful country.
What can we do?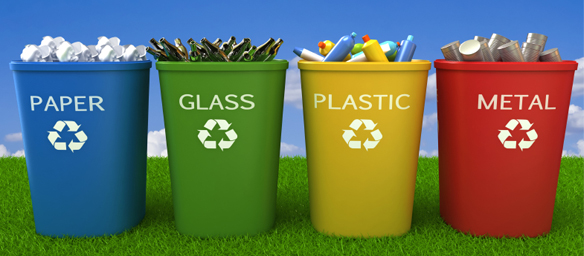 We need to start with educating the ignorant of the damage they are doing to our Emerald Isle. This has to start at a very young age in our schools by explaining the environmental impact illegal dumping has to wildlife and the environment.
More recycling is needed by putting in place sustainable systems for the collection and segregation of waste in all businesses, homes and public areas.
Ensuring waste that has been segregated is uncontaminated otherwise we are still adding to the problem through neglect in our responsibilities to recycle.
Small business can make a major impact by ensuring the cycle from the production of waste to its disposal is done as efficiently as possible.
Remember the three R`s: Reduce, Re-Use, Recycle.
" style="text-align:right"> October 2016
Share this