Thursday 10th May 2018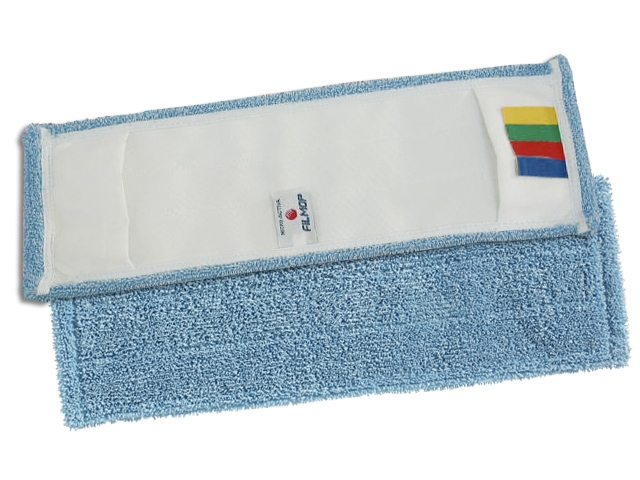 Because microfiber flat mopping systems are lighter in weight than traditional cotton mops, they are proven to reduce worker fatigue and possible injuries from mopping.
Composed of lightweight microfiber material, flat mopping systems eliminate the extra weight and stress that are put on a cleaners body while mopping with a traditional mop and bucket system. Flat mops also manoeuvre better than traditional mops and leave the floor drier, they are probably the most effective mops available.
Microfiber Mops also cover a much larger area when cleaning therefore improving cleaning time by up to 70% in some cases
Another added benefit of using Microfibre is the considerable reduction in water consumption by as much as 80%
Microfiber are a revolutionary, environmentally friendly, and extremely effective way to clean. Microfiber is defined as any fiber that is 1 denier or less (denier is a measurement of fineness equal to a unit of fiber weighing one gram for each 9000 meters). To put that into perspective, microfiber is 1/100th the diameter of a human hair and 1/20th the diameter of a strand of silk. There are approximately 200,000 fibers in one square inch of a microfiber towel. High quality microfiber cleaning cloths feature split microfiber, after the splitting process each fiber towel looks like an asterisk if you`re looking at a cross section. The open spaces in the microfiber created by the splitting process allow it to pick up and hold dirt as well as absorbing liquid.
Share this