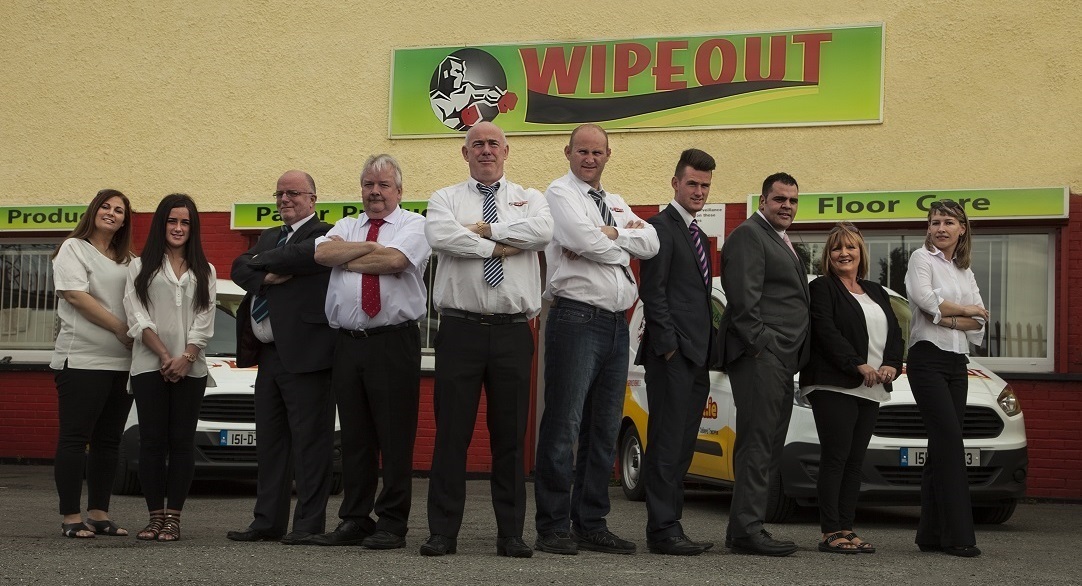 Wipeout Ltd is a cleaning and hygiene supplier founded in 1992 by Tony and Richard Field who hold a combined total of 65 years experience in the cleaning and hygiene supplies industry. At the time there was a need for a quality Cleaning and Hygiene supplier offering practical advice on the very latest cost effective cleaning methods.
Wipeout Ltd has gone from strength to strength, establishing itself as a market leader in the supply of Floor Polish, Window Cleaning and Hygiene products to the Irish market. Wipeout take a pride in the fact that after a site visit, we can offer you a floorcare solution for any floor (i.e. Marble, Wood, Parquet, etc). In our extensive range of Floor Polish we have anti-static Floor Polish, Non-Slip Floor Polish, quick drying Floor Polish, Metallised Floor Polish and Self-Glossing Floor Polish. This extensive range of German manufactured Floor Polish and sealers has a Polish for everyone.
Wipeout Ltd is the manufacturer of SBF Ireland`s First Washroom System, toilet roll and paper towel dispensing systems. SBF System offers a high-quality towel dispensing range for all types of bathrooms and washrooms. SBF products offer financial and economical savings up to 40% savings due to a sophisticated dispensing system.
In recent times, Wipeout Ltd has become successful in securing a number of tenders with state bodies. This is mainly down to the fact that we can offer our customers the latest advancements in cleaning methods and technology along with the most sophisticated online ordering system in Ireland with the guarantee of next day delivery.