Share this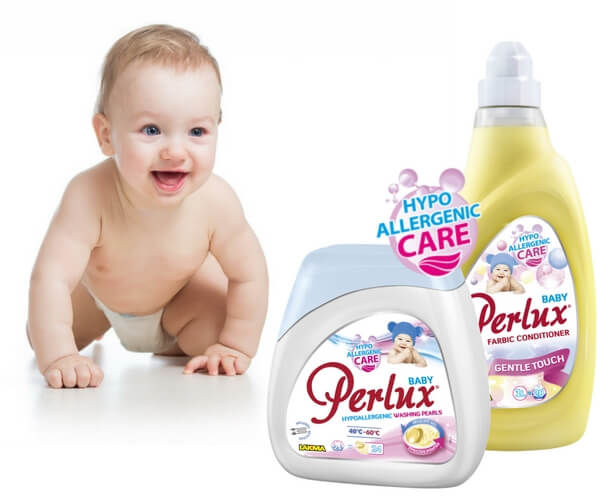 Perlux Hypoallergenic Baby Laundry Detergent Capsules for whites and coloured children's clothes and for people with sensitive skin or prone to allergies. Each tub of Hypoallergenic Laundry Capsules contains 24 laundry washes. Perlux Laundry Detergent for babies contains the most advanced HYPOALLERGENIC CARE formula based on safe ingredients, free of phosphates, artificial dyes and allergens. Combining the best features of washing powder with gel stain removers. This ensures added efficiency in difficult to remove stains, whilst gentle soap additives provide optimal foaming that enable effective cleaning power without harming baby or those with sensitive skin. The product has a delicate and hypoallergenic scent composition, as confirmed by independent dermatological tests. It is recommended to wash the clots a 40ºC wash cycle for at least 30 minutes. We definitely feel this is the best detergent for baby clothes in ireland!
Click here for Perlux Baby Softener

The advanced Hypoallergenic Care system means:
Special formula developed for baby's sensitive skin
No phosphates, artificial dyes and allergens
Formula preventing fabrics from picking up static thanks to anti-static ingredients
Delicate, hypoallergenic scent
Visit our blog to know more about the laundry detergents.
How to use the Perlux Capsules: