Share this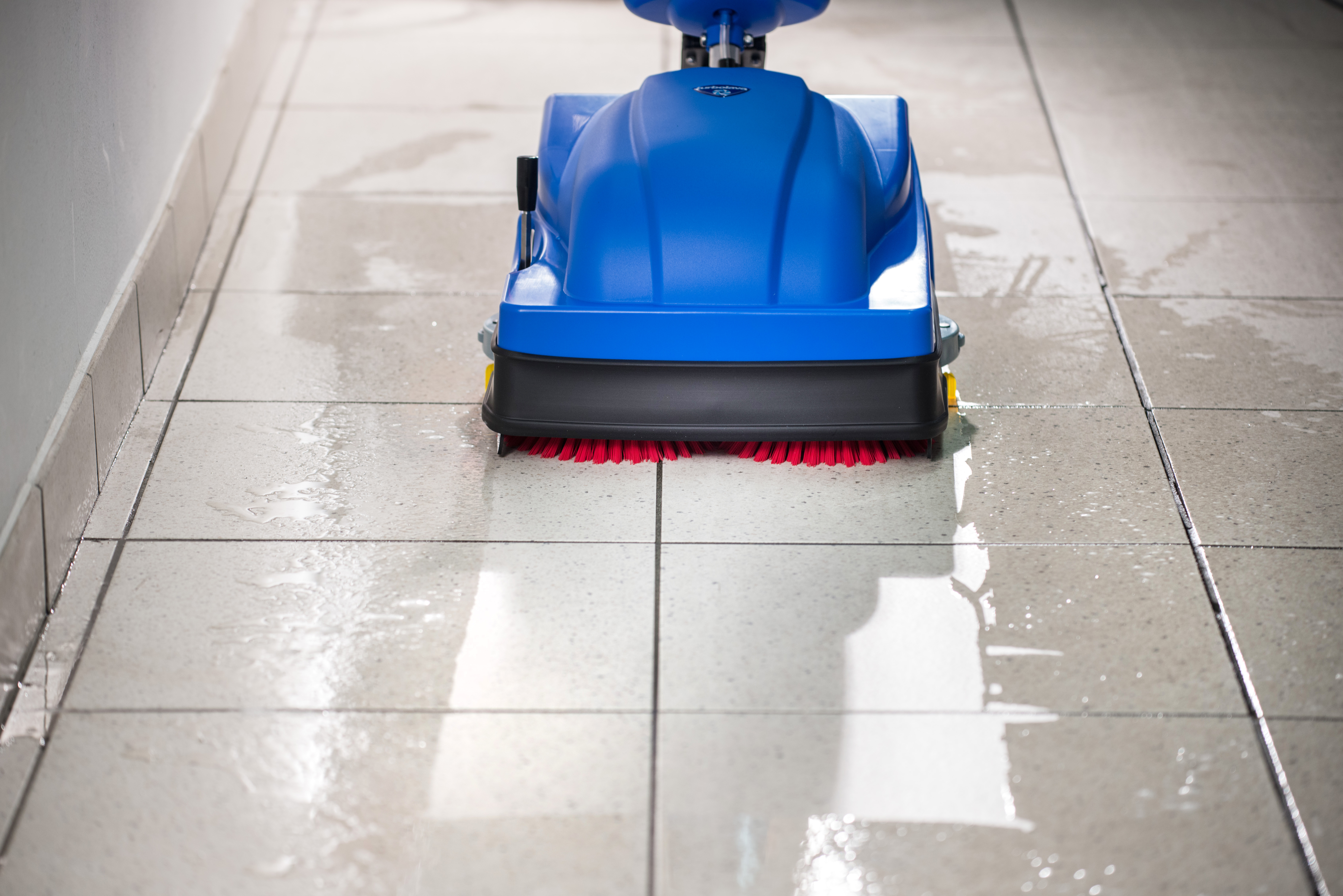 Scrubber Dryer Turbo 350 automatic floor cleaning machine is suited for cleaning in small areas making it ideal for everyday cleaning. The Turbo 350 automatic scrubber dryer for floors is easy to use and gives the best cleaning efficiency in its category whilst leaving the floor dry immediately.
Despite the Turbo 350 scrubber dryers size, it is a compact, professional automatic floor scrubber that even non-professional, untrained users can work with, giving the most efficient hygiene results possible to compared to mop cleaning.
The unique counter rotating brushes on the Turbo 350 Scrubber Dryer were designed specifically to clean using as little chemical solution possible to clean the floor. The counter rotating brushes on our Turbo 350 Scrubber Dryer also fit into the grout lines between tiles thanks to inclined bristles.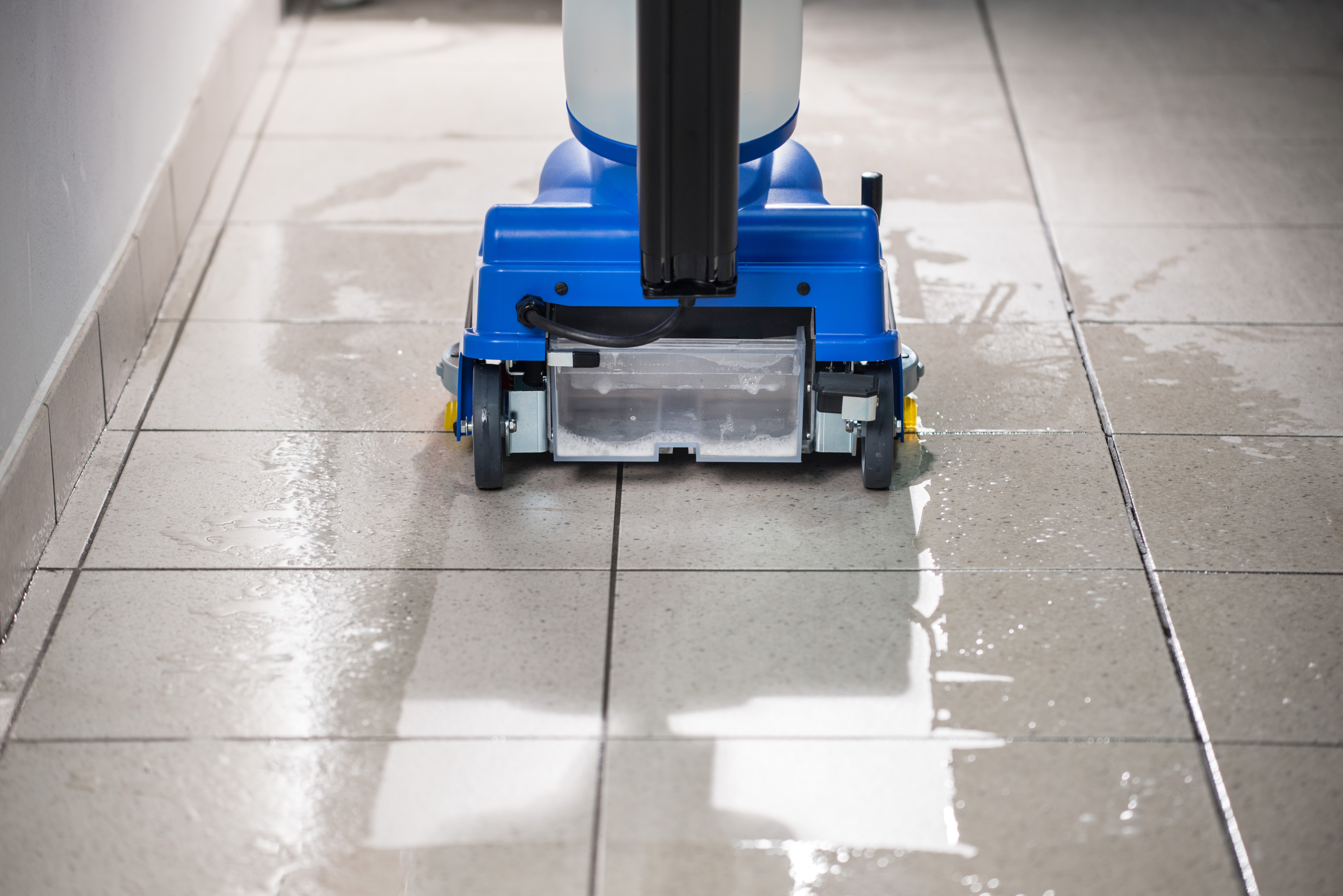 The Turbo 350 automatic floor scrubber dryer, has a 4 ltr removable cleaning solution tank unlike most of its competitors, it is fitted with a suction squeegee and vacuum system that gives complete safe suction on any surface. The Turbo 350 floor cleaning machines waste is picked up and put into a 3.5ltr removable tank for safe, easy and hygienic disposal.

There is also a wide range of optional brushes and pads of different colours and material available that are quick and easy to install. These vary from aggressive scrubbing on hard industrial floors, non slip-safety floors to soft brushes for vinyl and delicate flooring, specialist brushes for marbles or tiled floors and microfiber or abrasive pads to wash and polish floors, even brushes for carpeting.

The Turbo 350 automatic floor scrubber is a professional built-to-last machine made from aluminium materials for the base and chassis. It is extremely sturdy, manoeuvrable, light to use and transport, even when carrying up and down stairs.

Easy to use, lightweight and compact these features make the Turbo 350 floor scrubber the ideal and effective solution to clean any type of flooring in public areas such as restaurants, bars, food shops, fast food, fitness centres, schools, nursing homes and other industries.
Technical Specifications Scrubber Dryer Turbo 350
Cleaning Capacity: 1000 sqm2/h
Cleaning Width: 35cm
Motor: 40 Volt
Battery: Li-ion: 39.6v 8.6A
Battery Working Time: 1 hour
Battery Charging Time: 3.5 to 4 hours
Battery Weight: 3kg
Machine Weight Nett: 15.4kg without battery
Vacuum System: Triple Fan System
Fan Speed (Vacuum): 10,000 rpm
Depression: 700mm (3.5ft H2 O
Brush's: Two circular brushes with inclined bristles
Brush Speed: 550rpm
Brush Pressure: 11kg
Drying System: Single action (Forward)
Cleaning Tank Capacity: 4ltrs
Waste Tank Capacity: 3.5ltr
Weight: 16kg
Body Height: 26cm
Height with Handle:
Body Width: 36cm
Body Length: 48cm