Share this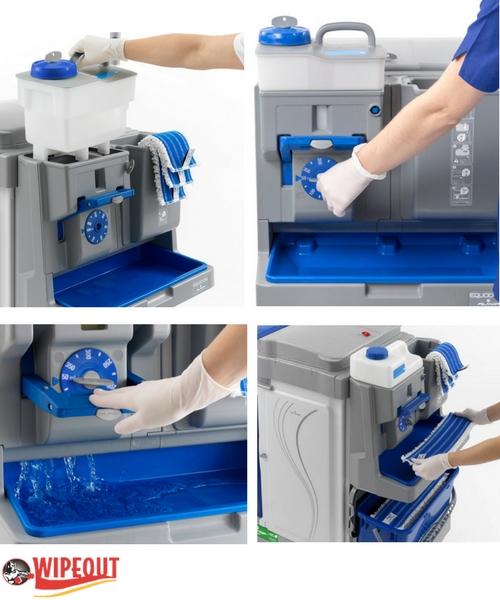 Equodose is the mechanical dosing device from Filmop, made of 100% recyclable plastic (PSV), designed to moisten only mops that are required on site, even one single mop!, using the correct dose for each task. Equodose doesn't need of electric power or power supply. The dosage of the detergent or water is regulated by means of a graduated dial and operated thanks to a hand level.
Equodose dosing device allows to soak only the necessary mops eliminating any unneeded washing unused reserved mops. The soaked mops can be storage in the hermetic Top-Down Buckets and thanks to it each room can be cleaned with a different and ever clean mops avoiding cross-contamination.
The Equodose tank and push button can be locked with the specific key to avoid any improper use and block the dispenser mechanism.
The Eguodose dosing device fits to our Healthcare Alpha Trolleys. Is suitable to soak any flat mops up to 40cm.