Share this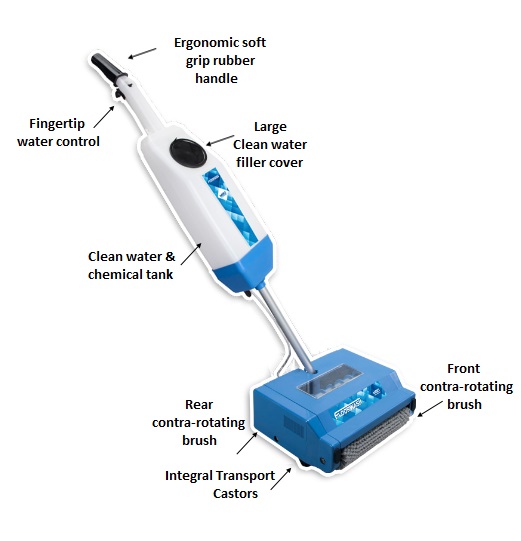 Floorwash is the most Flexible Floor Washer whether cleaning your home or commercial premises there is a Floorwash to suit any Floor Type indoors or out.

Floorwash has a powerful 350 watt motor and at 300mm wide cleans larger, wide open spaces faster and favoured by commercial users where a quicker cleaning time is of benefit…


Clean ALL Floor Types, Inside or Out
Floorwash cleans and dries ALL types of floors including Carpet Tiles, Carpet, Ceramic Tiles, Laminate Flooring, Slate, Terrazzo, Entrance Matting, Marble, Vinyl, Stone, Composite Flooring, Wood and Rubber / Dimple Flooring. Floorwash can also be used outside on Decking, Ceramic, Stone, Slabs etc…
Floorwash is light in weight and easy to use but excellent cleaning results are achieved with a single pass… The contra-rotating brushes deep clean ALL floor types (both hard floors and carpets) and the unique central drum pick-up dries the floor without the need for a separate vacuum motor.
The Floorwash M30 will clean 450 m2/Per Hour.

How Does Floorwash Work?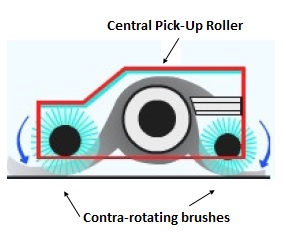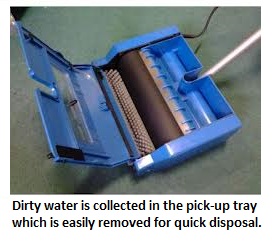 Built to exacting quality standards, Floorwash works on a single motor which powers 2 contra-rotating brushes and a central pick-up roller.
The brushes scrub the floor surface and simultaneously lift the dirty water onto the central roller which is deposited into the rear dirty water tray which is easily removed for disposal.
There are no messy on/off switches on Floorwash.. Simply plug in fill with water and pull back the handle and the contra-rotating brushes automatically run… push the handle and lock upright for total shut-off.
Easy to Transport
Once in its upright locked position, 2 integral transport castors automatically drop to enable easy wheeling between rooms.
Minimal Maintenance
Floorwash requires minimal user maintenance.. Simply run clean water through Floorwash for years of hassle-free use.