Share this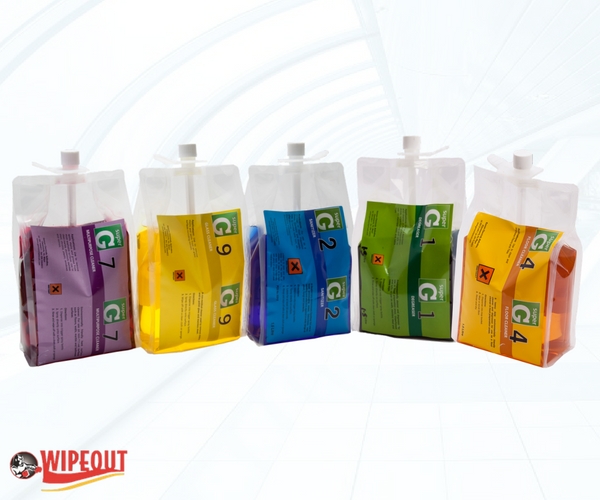 Eco Friendly Super G7 Multi-Purpose Cleaner is an Irish manufactured, phosphate free, Bio-degradable, concentrated Multipurpose Cleaner with a light clean fresh fragrance which is safe to use on all work surfaces for use through the Eco Super G dosing system. This product is Eco-Friendly which is safe to use on tables, chairs, beds/trolleys, fixtures and fittings, telephones, doors, lights, walls, toilets, sinks, bins, all hard surfaces and machinery.
Eco Super G dosing system with Eco G7 Multipurpose Cleaner is the most cost effective way to implement savings on all your chemical consumption because each dose is measured out to give you just the right amount of chemical there is also a time delay on the dispenser to stop abuse or over use by the operator.
Because it is super concentrated each case of 2 x 1.5ltrs is the equivalent of 200 ready to use 500ml trigger spray bottles meaning you have a working solution from as little as 52 cents per 500ml bottle.
The impact to the environment is also much less the trigger spray bottles are reusable and the labels high quality vinyl meaning you do not have to dispose of 50 boxes and 200 trigger bottles which costs you money as well.

Each product in the Super G range is colour and numerically coded making the selection of product and implementation of training (which is free)much easier.

Directions to fill: Remove spray head from trigger bottle add water to fill line place trigger bottle onto drip shelf on the Super G dispensing unit pull lever up wait for click push lever down remove trigger bottle from shelf replace spray head onto trigger bottle dispense into trigger spray bottle.
Instructions of use: Spray directly onto surface to be cleaned then wipe with clean cloth or sponge
Dilution rate: 3%