NOT AVAILABLE ON CREDIT - CONTACT OFFICE 01 451 6666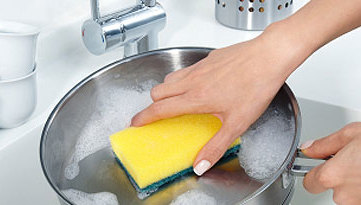 Clean dishes fast and efficiently with the grease-cutting Fairy Original Liquid Detergent. This liquid detergent cuts through grease easily with the long-lasting bubbles. It produces a lot of suds so you can use less soap overall to wash all of your dishes, pots, pans and cutlery.
Use this also for washing surfaces like windows, mirrors, tables and seating. The bubbles are long-lasting and produce a lot of suds so you can use less. It contains an improved grease-cutting power with an original scent.
Fairy Washing Up Liquid easily removes grease from pots and pans, crockery, cutlery and glassware. The refined Fairy formulation now means the detergent lasts even longer, meaning you can tackle even tougher grease faster than ever before.